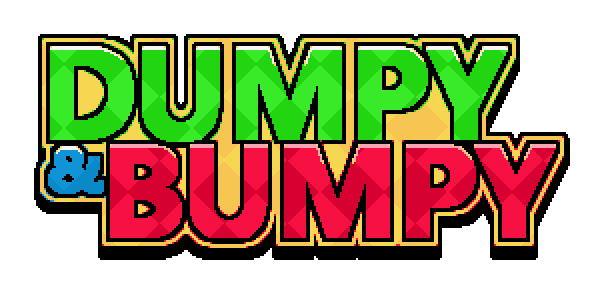 Dumpy & Bumpy
Hello everybody!
As you may know, I've recently overhauled Dumpy & Bumpy and made it a much more full experience, adding 30 more levels, trophies, additional mechanics, and much more! This update was in service of getting it ready for a wider release.
It is with great pleasure for me to announce Dumpy & Bumpy is coming to Steam, with a planned release date of May 27th!
You can view the store page by clicking this link!
If you've already purchased Dumpy & Bumpy here on itch, check your email after May 27th! I will be emailing instructions for receiving a steam key at no additional cost as a way of saying thank you for supporting me and my silly games. Be sure to check your spam folders and the like, as those emails will only be sent out once in a batch, and will require RSVP to receive a key.
The Steam version is also updated from the most recent build here on itch, and once the Steam release goes live I will update the build available here as well.
I hope everybody has a wonderful day today, and I hope you're all playing some good games!