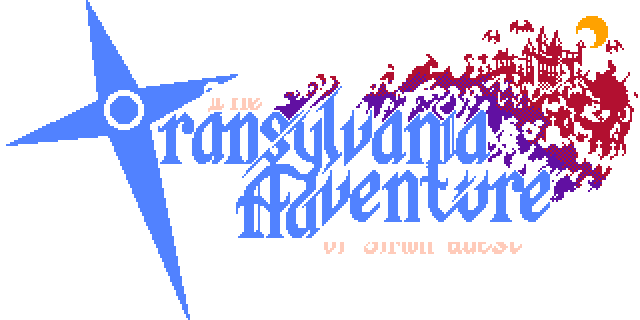 The Transylvania Adventure of Simon Quest
A downloadable game for Windows
The Transylvania Adventure of Simon Quest is a parody/homage to NES ClassicVania and other NES titles from the era.

The titular hero, Simon Quest, has just arrived in Transylvania only to discover his vampire hunting rival, Stan Helsing, has already slain the evil Count Dracula. In order to reclaim the glory that should be his, he journeys across Wallachia to gather what he needs to resurrect the dark count piece by piece and kick his ass himself!
Special thanks to:


Jordan Chewning (@Jordizzle) for coming up with this game with me and doing amazing art


Jonathan Holmes (@NonTrotski) for his support and amazing promotional/box art featured on this page


Tobias (@MisterFoxInc) for doing some QA and finding bugs
As always, if you want to help support development of this project, feel free to donate when you download, or visit my Patreon!
Otherwise, I just appreciate you checking this project out!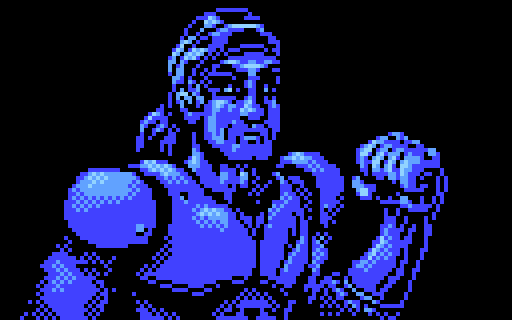 DEMO 2: MANSION DEMO NOTES

What is this?

It's been a while since the proof of concept demo. I haven't released anything playable using the updated engine, and it's safe to say I'm well out of the proof of concept stage.
On a technical level, while a lot appears very similar, under the hood everything is practically overhauled/rewritten.
On a surface level, this is the remade 1st mansion (that is also playable in the Proof of Concept demo in a much lesser state) with an alternate B path. It's not 100% finished, and I'm still playing around with what feels right, however for this demo it serves its purpose.
It's important to remember that this is a work in progress, and doesn't necessarily reflect the final product.
UPDATE:

I've tweaked the birds to make them track toward the back of the player and increased the delay for when they fly at you. I've also implemented a new system that gives them a separate hitbox and damagebox, so you can hit them much easier. There's also a new toggle to turn birds off in the dipswitches.


What is the purpose?

I want to show the new tiles, updated features, and the first couple of bosses to the game. I don't intend to release demos often, but having a first mansion demo makes sense.
Alternatively, not many people made it to the first mansion of the game in the proof of concept demo. I find that for demos, it's probably best to not include the non-linear exploration aspects of the game, and instead focus them entirely on the linear segments. This will also allow me to keep the element of surprise on the final product for people who've played the demos.

What is included?


A slice of the experience, starting you out at the first mansion


A list of "dipswitches" that let you play around with subweapons and other equipment


2 bosses


X Input devices supported- just plug them in before you start the demo.


Music and Sound test, similar to a lot of NES titles.


Fun bonus subweapons like the Shuriken, Hammer, and Tomahawk.

Known Bugs

Most of the bugs I've found are low priority. I'm not really releasing this for bug testing, as the game is continuously growing and developing, however if you experience any of these, please know I am aware.

Pausing makes shadowy areas become darker


Raft appears choppy moving with Simon (I really suck at moving platforms and they're very slightly out of sync)


Enemy Crab's claws are meant to always push you toward the platforms, however on a rare occasion you'll get knocked back opposite your facing direction. Probably not going to focus much on this!


Changing the settings.ini file doesn't work across all machines. For example, changing the language file setting worked on some test machines, but not my own. If it does work however, you should be able to change your button mapping on controllers.

Frequently Mentioned/Asked Things

Q: Where can I follow development?
A: I post updates pretty regularly on Twitter! twitter.com/programancer
Q: It's too hard!
A: Given the nature of the genre, it's going to be difficult! It's not unfair however- enemy patterns can be learned easily, and if you keep a decent momentum you should be fine.
Q: The music sucks!
A: Sorry, I'm not a composer! I'll try to get better though.
Q: Can I work on this with you/give you assets
A: I'm not looking to expand my team at the moment. Right now it's just myself and sometimes Jordizzle- less hands in the jar = better cookies.
Q: Won't Konami sue?
A: Konami doesn't own any of the content in this game. The game is a parody & homage to a variety of works, and the main character's name is "Simon Quest" - No B*lmonts here!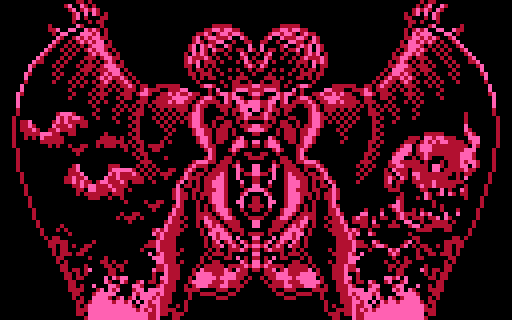 There is controller support, however if you're using a keyboard this is the layout:


A = Start


S = Select


D = A


F = B


Up, Down, Left, Right = Dpad
Download
Click download now to get access to the following files:
(DEMO 2.1) Simon Quest's Transylvania Advendure MANSION DEMO
44 MB